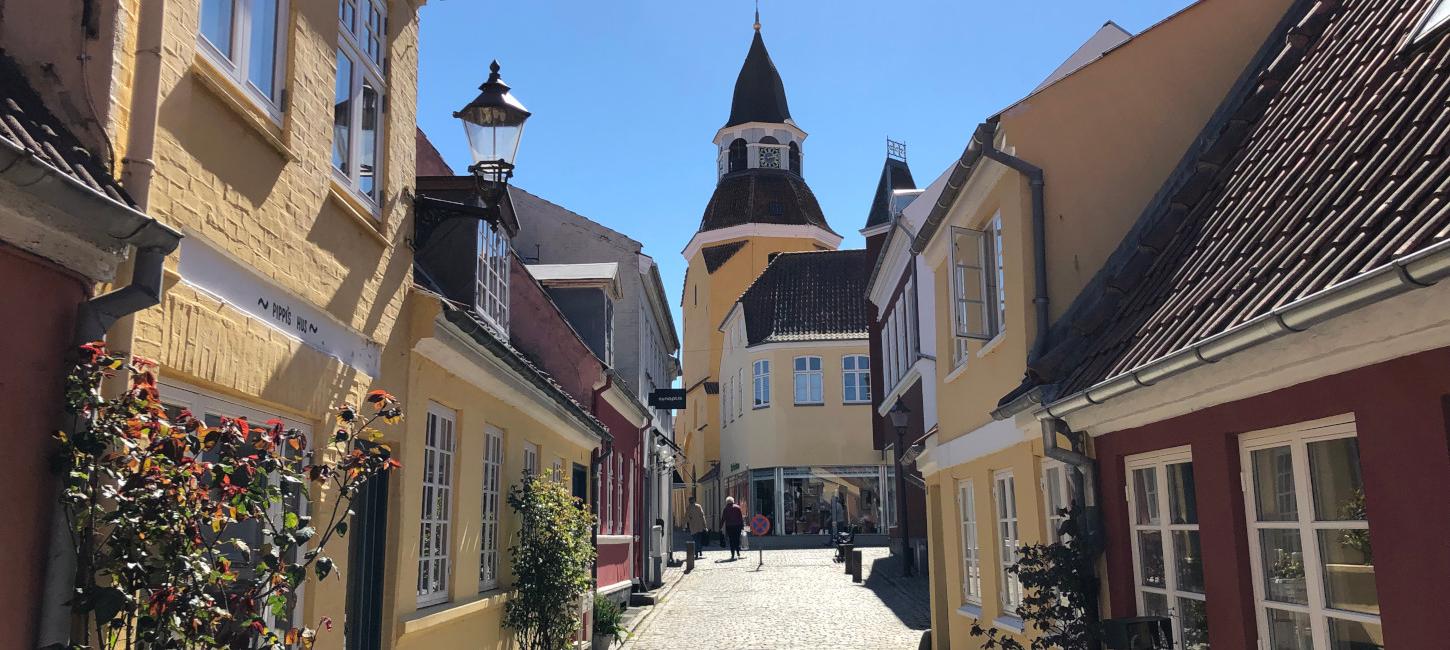 The Islands and the Town...
Faaborg - The Old Market Town
Photo:
Brian Schiødt Carlson
With the South Funen Archipelago in the front yard and Svanninge Bakker in the backyard lies Faaborg, one of Denmark's oldest and most beautiful market towns.
The town name Foburgh, which is believed to mean the Castle of the Fox, is first mentioned in 1229, when King Valdemar Sejr honored his Portuguese daughter-in-law, Princess Eleonora, with Faaborg as morning gift.
Faaborg is the epitome of southern Funen hollyhock idyll. The idyllic market town is steeped in history with its cobbled narrow streets, well-preserved old merchant's houses and the Bell Tower - the landmark of Faaborg.
The small town on the south coast of Funen has always attracted artists and even today it has a vibrant cultural life.
At the harbor, life is lived for full sails. With an old industrial harbor and a beautiful marina, there is ample opportunity to see the many yachtsmen who visit Faaborg.
Hop on one of the three ferries that go to Bjørnø, Lyø, Avernakø and Ærø - paddle out in a kayak or jump in the fjord from the harbor bath.
City and Country Art ...
You can combine a visit to the Faaborg Museum with a tour around the city and in the hills north of Faaborg. Art in the city and in the countryside ...