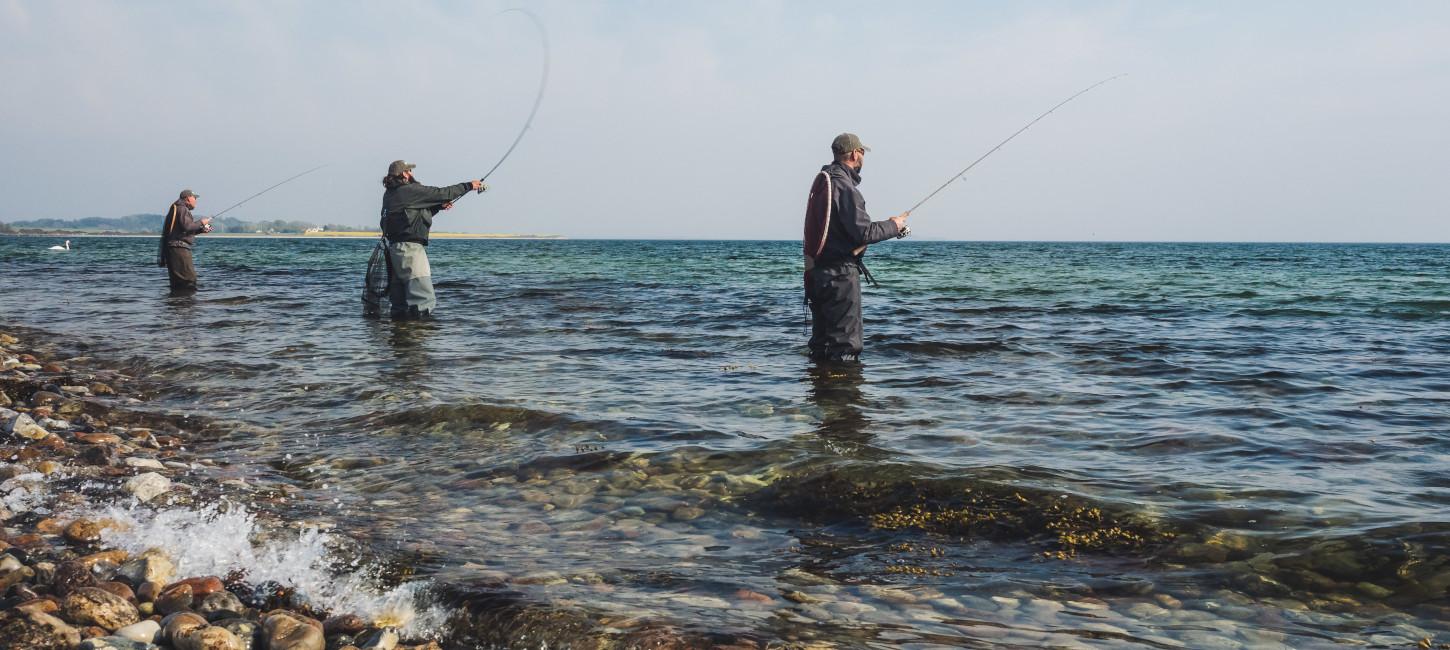 Angling
If you are an angler yourself, you know, the South Funen Archipelago is a paradise for anglers.
... more than 1,100 km. coastline - then chances are good for a sea trout or two?
Every year, the coast line in the surrounding area of the town of Faaborg and the Islands of Lyø, Avernakø and Bjørnø attracts anglers from home and abroad.

With a fishing licence in your back pocket, you can enjoy the result of 20 years of dedicated Funen effort to improve sea trout living conditions in creeks and the sea. For more information, please visit Seatrout Fyn.
The homepage Fishing in Denmark will provide you with Angling spots and more for the whole of Denmark.