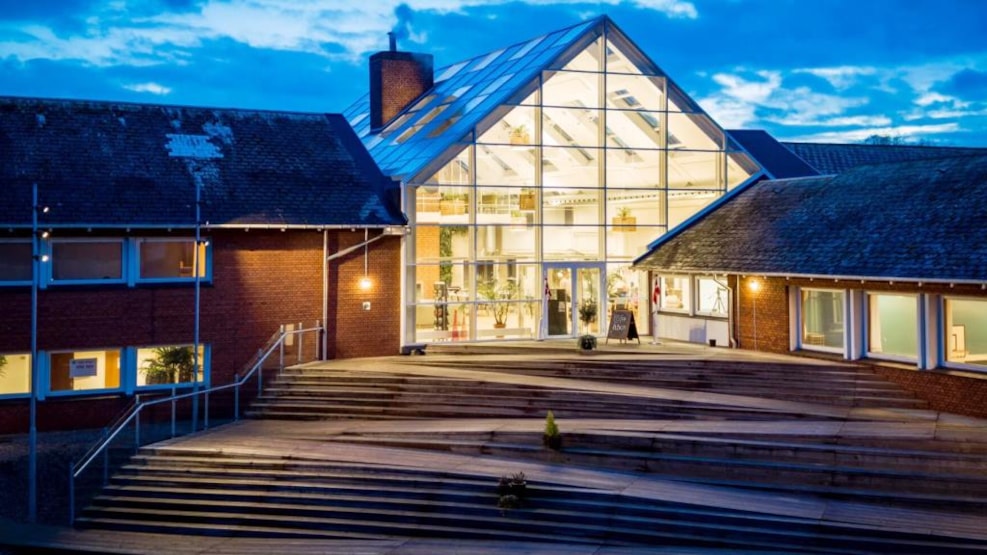 X-Huset
In the middle of the beautiful scenery at the foot of the Funen Alps in Vester Hæsinge in Faaborg-Midtfyn municipality lies the X-Huset.
X-Huset is a modern activity and cultural house built in 1993 with a new beautiful 250 m2 glass building, which was inaugurated in 2017.

Out in the countryside but close
With a location of e.g. 12 km from Faaborg, 19 km from Ringe and 11 km from Haarby is an affordable distance from the major cities of Faaborg-Midtfyn and the municipality of Assens. Even the Funen capital, Odense, is only 29 km from Vester Hæsinge.
If you are facing a meeting or planning a party, we are ready to create the perfect setting for you and your guests.

See the many events taking place in our beautiful building on our website!