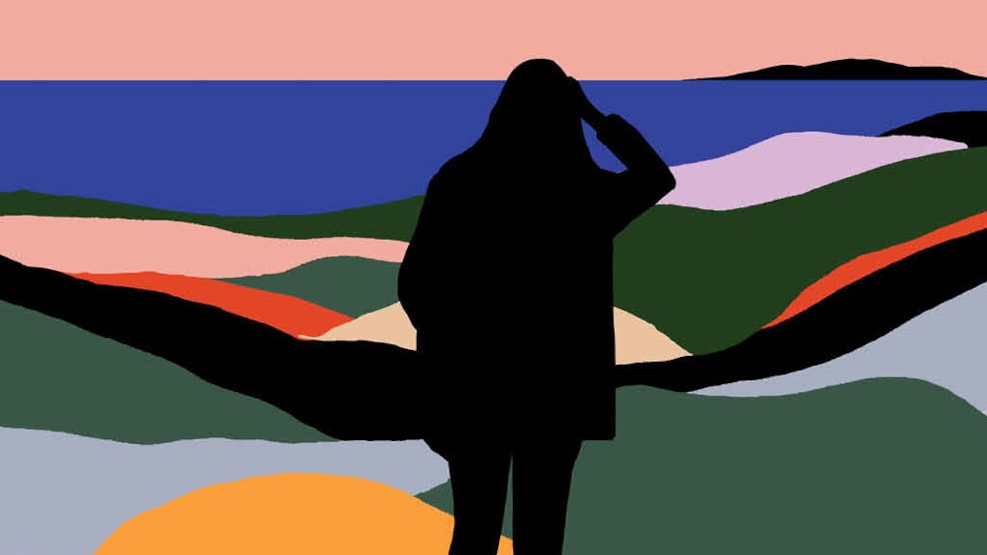 Under the Ice in Svanninge Mountains
"Under the Ice" is the name of the invisible theatrical performance that mixes fiction and drama with historical reality from the localities one moves through  - 7 km in total and that in a fairly uphill terrain.
Download the app Baggårdteatret and buy "Under Isen" in either Danish, German or English for DKK 79/10 Euro
In the leading roles are Rosalinde Mynster, Elliott Crosset Hove, Sonja Richter, Sofie Torp and Pilou Asbæk
Start: The new Øhavsmuseum, Havnegade 3, Faaborg / Duration: Approx. 2.5 hours. / Distance: 7 km.
End: Restaurant Skovlyst between Svanninge Bakker and Bjerge, Odensevej.

Transport back to Faaborg: Bus 141 and 111 from Restaurant Skovlyst
Bring: Charged phone, headphones and water.
Under the Ice has been created in collaboration between BaggårdTeatret, Faaborg Museum, Øhavsmuseet, Svanninge Bjerge, HCA Centret at SDU and Skovtrolden.