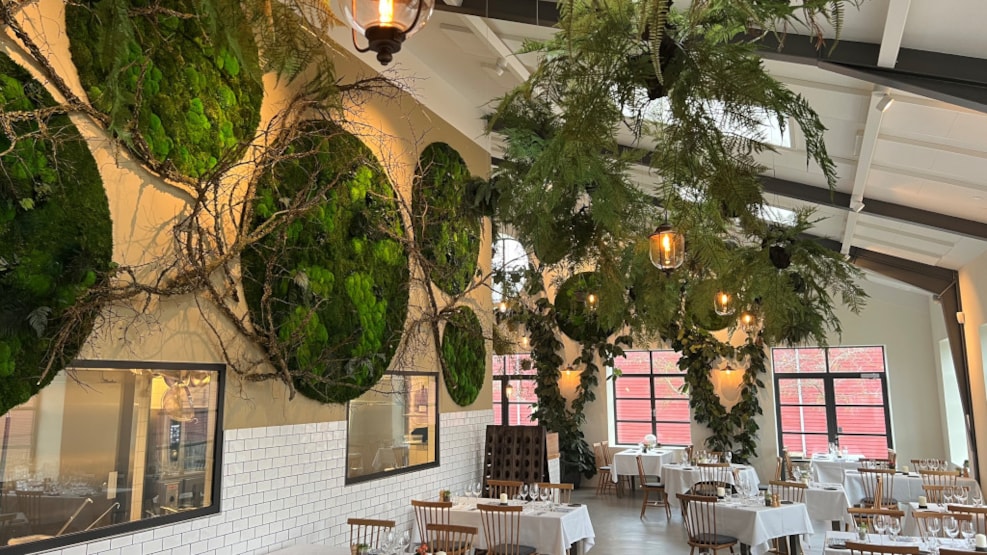 Steensgaard Madhus
At Steensgaard Madhus, sustainability and quality are paramount. We take pride in serving dishes made from ingredients that come directly from our own farm as much as possible. We have our own Angus cattle, which graze on grass all year round, a 800-hectare organic farm, a greenhouse, and our own herb garden. This gives our kitchen and restaurant chef, Kristian Vikkelsø, the best opportunities to develop menus that are always fresh, local, and made with good ingredients.
We are committed to protecting our planet while creating a restaurant with fantastic-tasting food. That's why our napkins, tablecloths, server shirts, and aprons are all from the Upcy brand. Upcy recycles discarded textiles that get new life in Steensgaard Madhus and many other places in Denmark.
In the design of Steensgaard Madhus, we have focused on creating a connection to the beautiful surrounding landscape of South Fyn. We hope you will enjoy the food, atmosphere, and your experience with us.