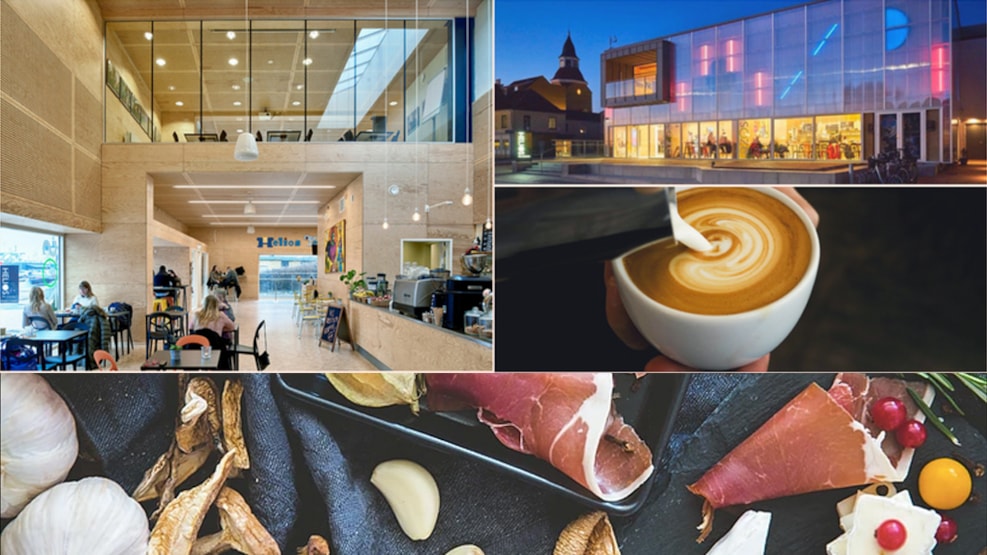 SOZE Café and Coffee Roastery
SOZE is a combined café and coffee rostery located in the very heart of Faaborg inside "Helios Cinema- & Culture Centre". We are open seven days a week from 10 a.m. to 8 p.m.
Our guests say we have the town's best coffee - and we would like to think we have the best location with a great open terrasse overlooking the archipelago and the ferries in the harbour.
Having our own micro roastery SOZE coffee is always made on fresh green beans, which we import and roast several times a week right here in the café.
The café has indoor seating for 60 and 30 seats on the outside terrace. We serve brunch, lunch, light evening meals and you can always get freshly squeezed juices and smoothies. We believe in good service, great quality and produce that are organic and local when possible - and luckily for us Southern Fünen is filled with great culinary produce.
The café welcomes children (we have high chairs, toys and books) and is handicap accessible. The setting is relaxed and free WiFi, good music, daily newspapers and magazines are always available.
The building is a must see for visitors. It has a unique history and is newly renovated with materials of wood and polymer designed by the renowned Danish architectural firm Vandkunsten. At night the building's facade lights up with an integrated light art installation by Danish artist Emil Salto.