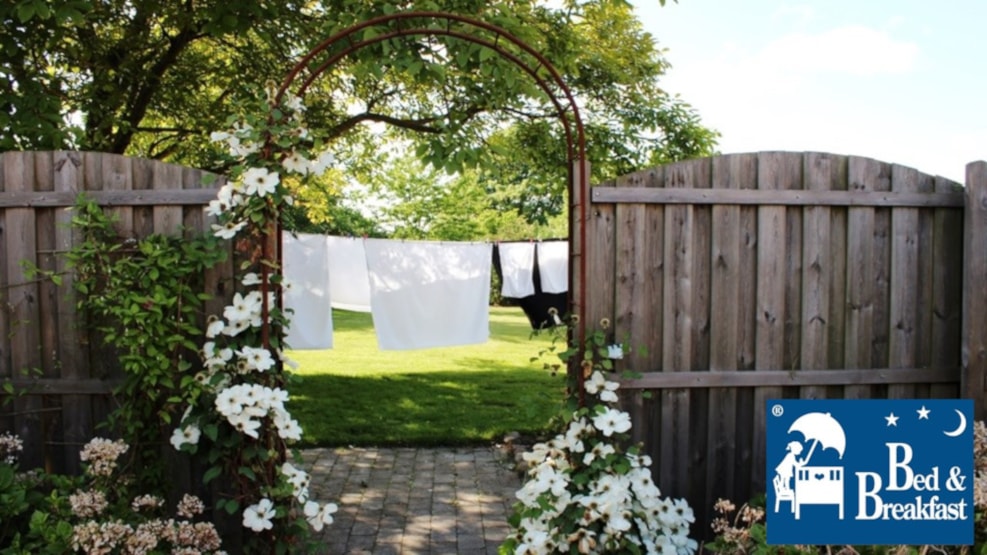 Safine Bed and Breakfast in Korinth
Safine Bed and Breakfast is located in Corinth about 500 metres from Arreskov Lake and is surrounded by the most beautiful and lovely nature. No matter which direction you go from the house, there are forests, lakes, castles. Corinth is a cosy village with shopping facilities and a cinema. In the backyard there is access to the nature trail that runs from Korinth to Ringe, this nature trail is used by cyclists, horse riders, hikers, birdwatchers, etc. During the summer period, the veteran train runs from Korinth to Faaborg.
We offer 3 lovely en-suite rooms in the Mill House, 2 rooms on the ground floor and 1 room on the first floor. On the ground floor there is a lovely dining room with a mass oven that provides all heating during the winter period and is also used for baking/cooking. There is access to a cosy patio with tables and chairs. There is free internet/Wi-Fi in the rooms and it is possible to eat in your own room. There is a TV in all rooms. Prices include bedding, towels, breakfast with freshly baked rolls, jam, yoghurt, muesli, cornflakes, cheese, eggs, cold cuts and coffee/tea that you can make yourself and take to your room. The house was used as a mill from 1890 until the mill tower burned down in October 1947. We can arrange stabling approx. 700 metres from here.
Prices:
Double room with private bathroom, 2 box mattresses 90X200.
Free wifi and parking.
Price DKK 895.00 - 1095.00
Extra bed (sofa bed 140X200) DKK 400.00 only possible at Galleriet, 34 sqm. room on the 1st floor.
Baby 0-3 years Weekend bed kr. 0,00
Offers are available for longer stays