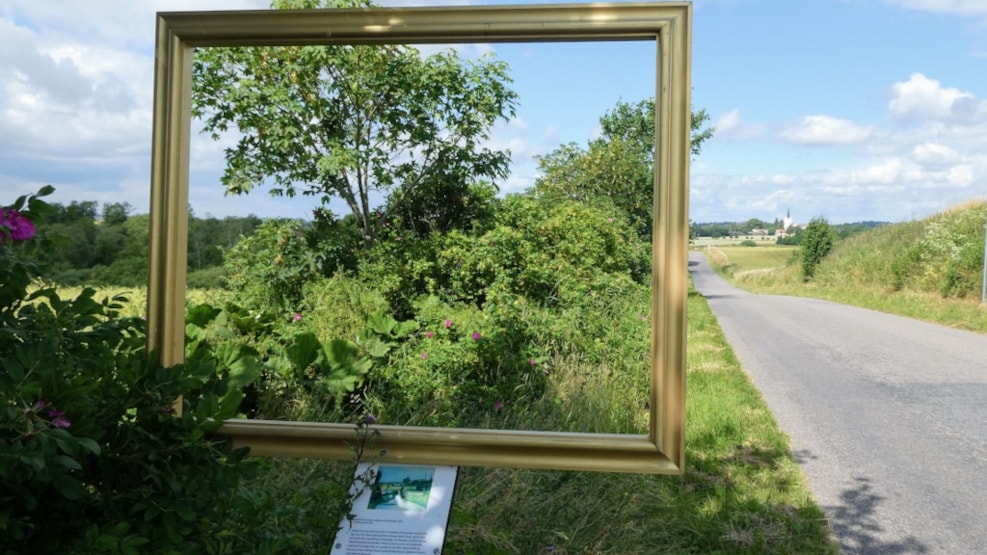 Out in the open with the Funen painters
Take a trip to Faaborg and the surrounding area and discover some of the places where the people of Funen painted their famous landscape motifs around 1900. In 2018, Svanninge Bakker og Bjerge was designated as one of 15 landscapes included in Denmark's Nature Canon. Artists such as Jens Birkholm, Peter Hansen, Anna and Fritz Syberg and others who were part of the artist colony in Faaborg were born and raised in the area. Here they also found many of their motifs, both in the hills, in the town and in the countryside, and most of their works are in Faaborg Museum. Here you will find map materials with indications of some of the places. During the summer months, large gold frames are set up showing some of the motifs painted from.
Find your way to Fynboerne's motifs in Faaborg and the surrounding area here!
Google maps here!
Read more about the history of the landscapes and the selected works by the Funeners
Enjoy your visit!