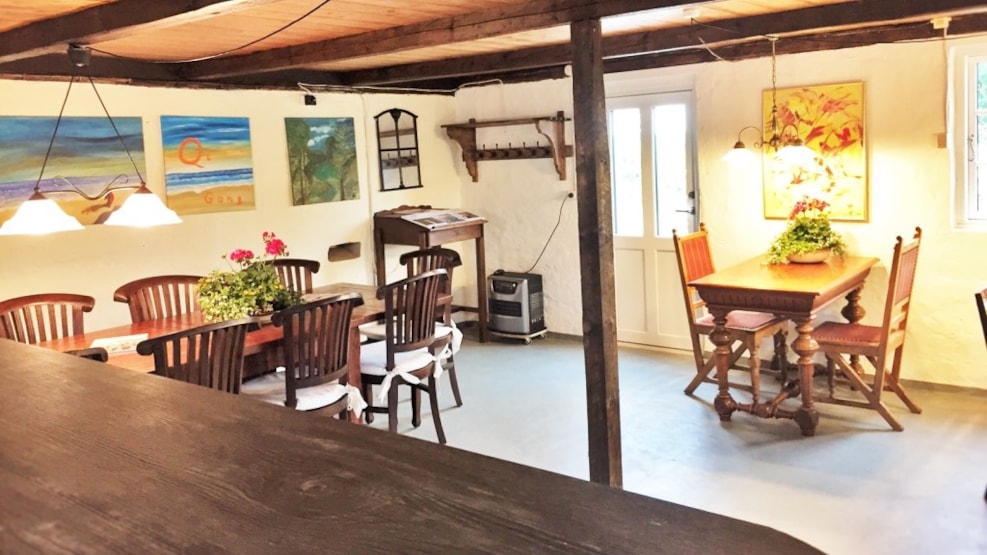 Oase Lyø - café and Bed and Breakfast
Cafe, Bar, Gallery, Restaurant - Bed and Breakfast.

Allen Lyø Lovers - We can offer seating at the bar or on the terrace or overnight.

We look forward to welcoming you in our paradise. You will find us easily, whether you are on foot, by bike or by car. From the harbour, take the first right onto "Kærlighedsstien" and then straight on Revvej 5. You will find us on the left hand side of the road.


Bar and restaurant are open from 01.06.2022 - 01.10.2022 from 12:00-23:00
Menue Oase Lyø
Butter Chicken (sharp) 120.00/€16.00
Sirloin Pot 140.00/€18.50
Pizza Oase Lyø 110.00/15.00 €
Meatballs with Potato Salad 85.00/€11.50
Herring plate 130.00/€17.50
Viking clubs 160.00/€21.00
Vegetarianisch Spicy Falafel 110.00/€15.00
Today's Salad Menu 110.00/15.00 €
Today's Salad (accessory) 35.00/€5.00
Today's Cake 35.00/5.00 €
Reservation requested - +45 40453595
Mobilpay 27.63.08