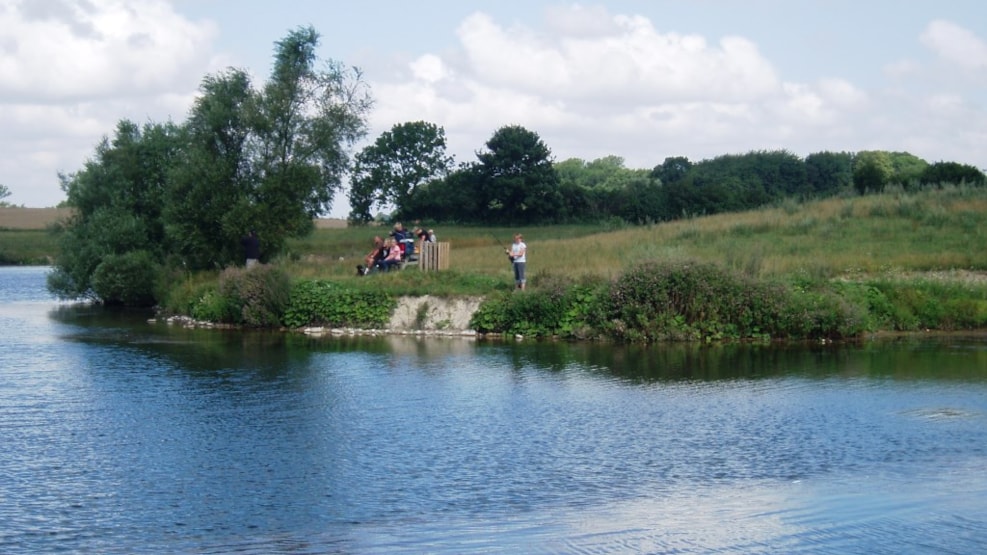 Midtfyns Put & Take
In beautiful surroundings by Sallingelunde (near Ringe), you will find Midtfyn's Put & Take.

The lake has an area of 55,000 m² with very clear water. We have planted forest by the lake to provide shelter. The place is very well suited for fly fishing. We put out rainbow trout, brook trout and golden trout every week. The weight of each fish is up to 11 kg. By the lake, you will find tables and benches, a place for barbecue and campfire, a shelter, a cleaning table with a wash, a toilet as well as a freezer. There is also a covered terrace with benches for 55 persons.
There are plenty of parking places by the lake. There are discounts for children under 12 years. There is a small playground for the youngest and the possibility of primitive camping. If you wish to have a big arrangement/event, please contact us. We are open from sunrise to sunset all year. Please visit our homepage for further information and prices. There is a possibility of renting fishing rods.