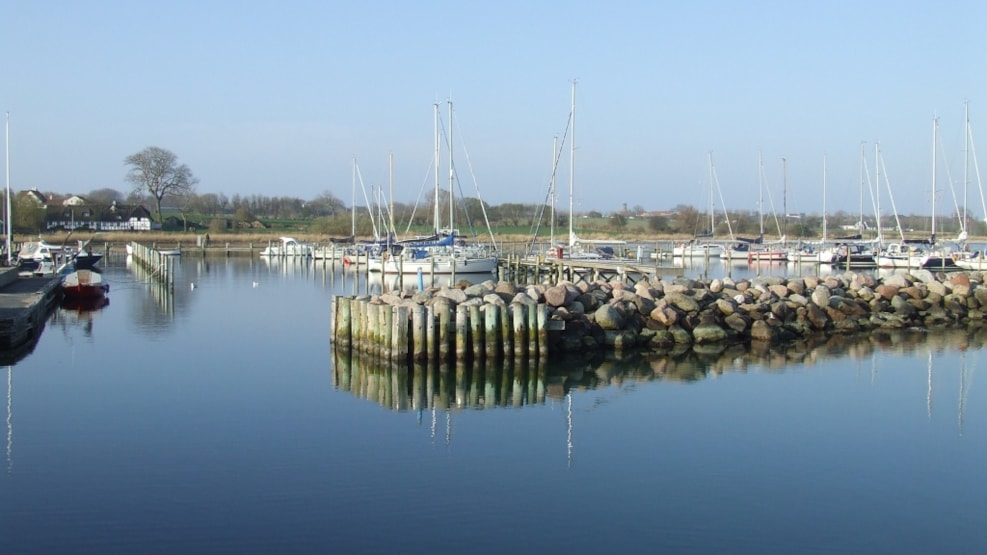 Lyø Harbour
Lyø is situated 7 km south west of Faaborg. The island is 605 hectare and 4 km wide and it has 150 residents. In the middle of the island you find Lyø city and the village church with the round churchyard. The narrow alleys wound through beautiful, old half-timbered houses and five village ponds. The city houses are mainly from the 18th century and some of them are even older.

Lyø city is one of the most exciting village settings in Denmark. The bell stone on Lyø is a more than thousand year old dolmen which makes bright sounds when you hit it. The island has both nice beaches and fishing areas. Lyø harbour with 50 berths is on the northside. There is hedgerow made of willow and poplar and a rich bird- and animal life on the island where aquatic birds, wading birds and terns are breeding.

Lyø has also experienced royal drama when Valdemar Sejr was assaulted by Henrik Schwerin in 1223 and kept as prisoner in the castle of Danneberg. The count warded off the following assault of the Danes and in 1225 Valdemar had to pay a ransom of 45000 mark and make a promise not to take revench.