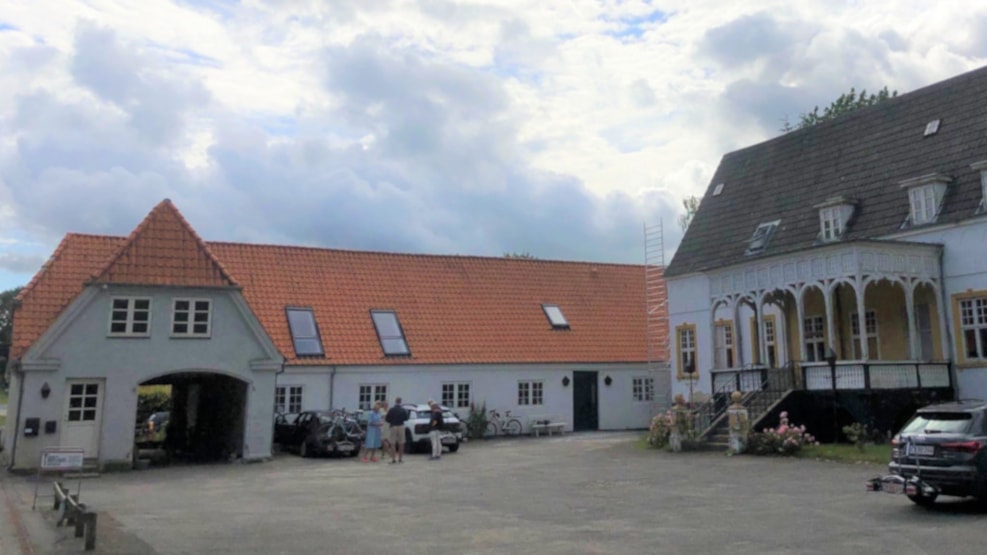 Korinth Kro
Stay at Korinth Outdoor Hostel, a modern youth hostel and soon also a community house located in the village of Korinth, 10 km north of Faaborg on beautiful South Funen.

It is within walking distance of Brahetrolleborg Castle and Arreskov Lake and within cycling distance of Egeskov Castle, Svanninge Bakker and Faaborg.
The area is suitable for walks on foot, bike or on horseback. There are marked hiking routes, bicycle routes as well as riding routes.
Prices:
Single room / bath and toilet in the hallway from 300 kr. per night
Double room with double bed / bath and toilet in the hallway from 400 kr. night
Double room with two single beds / bath and toilet in the hallway from 400 kr. night
Family room with double bed and bunk bed / bath and toilet in the hallway from DKK 600, - per. night
Family room with double bed and 2 single beds / private bathroom and toilet from 800, - pr. night
If you want to rent all the rooms or long-term rental of rooms - contact us for offers

Linen packs can be purchased, including duvet and pillowcases, sheets and a large and small towel for 80, - per. package.
Dog is allowed. Supplement 100, - per. stay
Kitchen and common room for free use.
Outdoor areas for free use
Free parking in large parking lot

Purchasing / Transportation:
Dagli 'Brugsen 750 m
Corinth Pizza and Grill 400 m
Corinth Cinema 500 m
Restaurants in Faaborg 10 km
Fynbus route 310/311 500 m