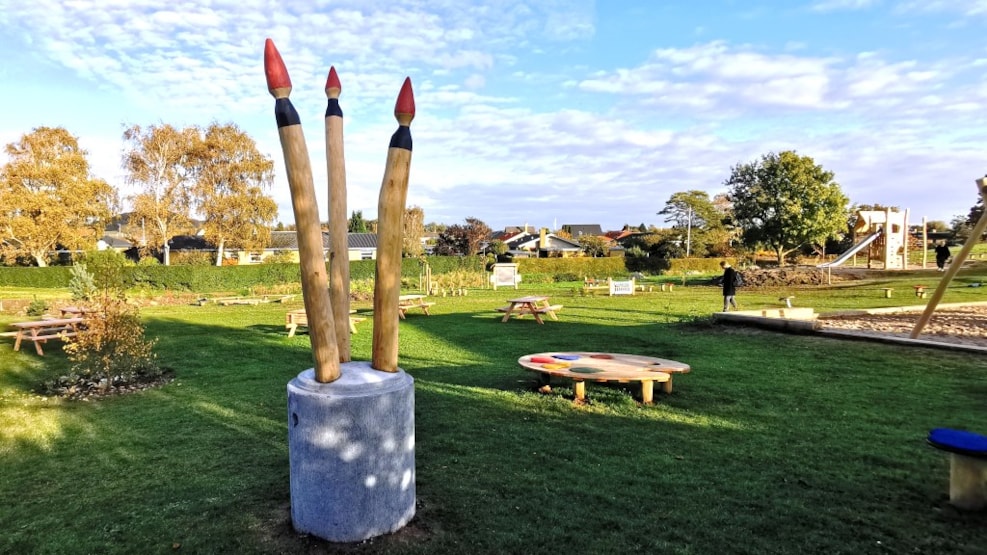 Hans Rasmussens Have - playground
Nature together with the Faaborg painters are important elements of the new play and activity place in Hans Rasmussen's Garden. The Faaborg painters' depictions of children in motion and children in nature, testify to a celebration of the young vital life that uses nature with power and play; and together with nature the child is made an element of the cycle of nature. Children's unspoiled and carefree play in nature is an expression of healthy life and healthy nature - as an expression of joy of life!

Hans Rasmussen's Garden is much more than a playground. It also becomes an active meeting place for young people and adults who want to exercise outdoors. The space in Hans Rasmussen's Garden also contains specially developed fitness equipment that everyone has access to, which together with the large lawns and cozy nooks, contains good places suitable for yoga, Qi Gong and more.