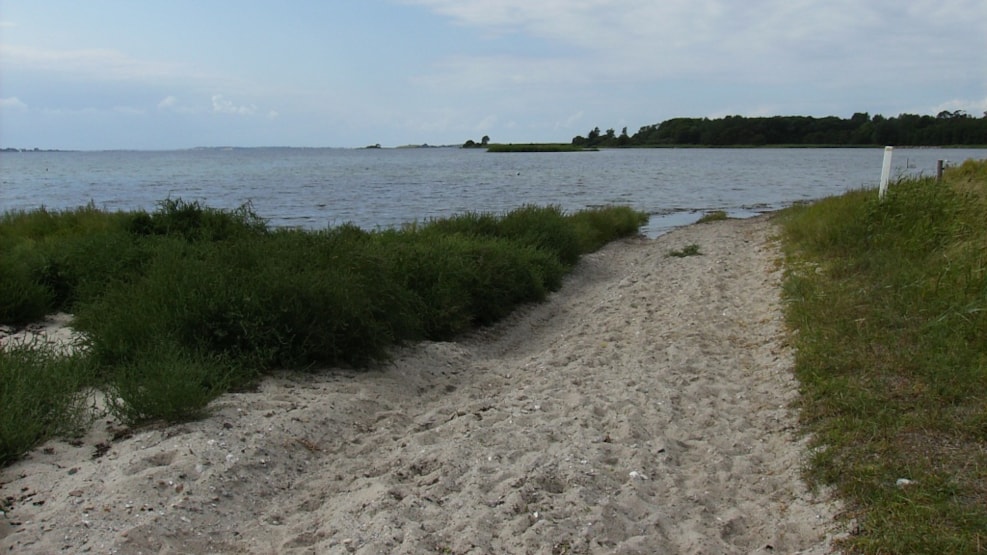 Fishing spot - Svelmø
The south Funen counterpart to Æbelø (spot 116). There is a shorter way to Svelmø. Wade across the first stretch then continue on the narrow island of little Svelmø before reaching Svelmø itself. The best fishing is on the west side and at Svelmø trille. Show consideration for the numerous birds in the area, especially between fist of March and 15th of July.

P: Parking in the car park at the end of Østergyden.