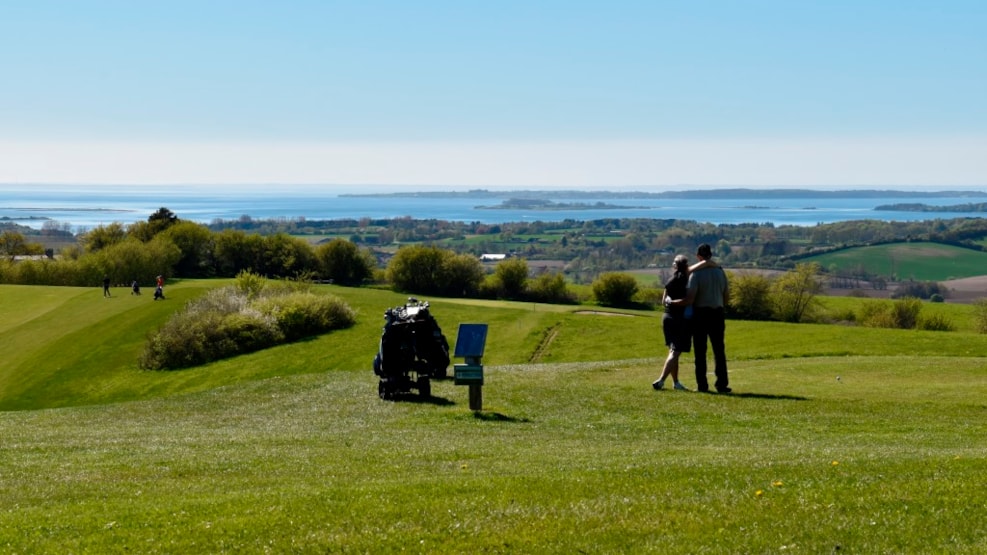 Faaborg golf course
Visit Faaborg Golf Club in Svanninge Bakker (aka the Funen Alps) and enjoy the spectacular view of the South Fyn Archipelago and the town of Faaborg. The club offers a carefully tended 18-hole golf course and an equally well cared for par 3 course with 6 holes. The par 3 course can be played on a pay-and-pay basis. 
Faaborg Golf Club have very attractive green-fees and we offer a golf bargain for 4 balls and groups of more than 20 people at only DKK 350 per person for green-fee and snacks incl. a small draft beer or water. For more information check our homepage  www.faaborgolfklub.dk. 
Watch the club video available here: http://vimeo.com/84591992 
Food and drinks are available for the club Café, also for non-golfers. 
Welcome to Faaborg Golf Club