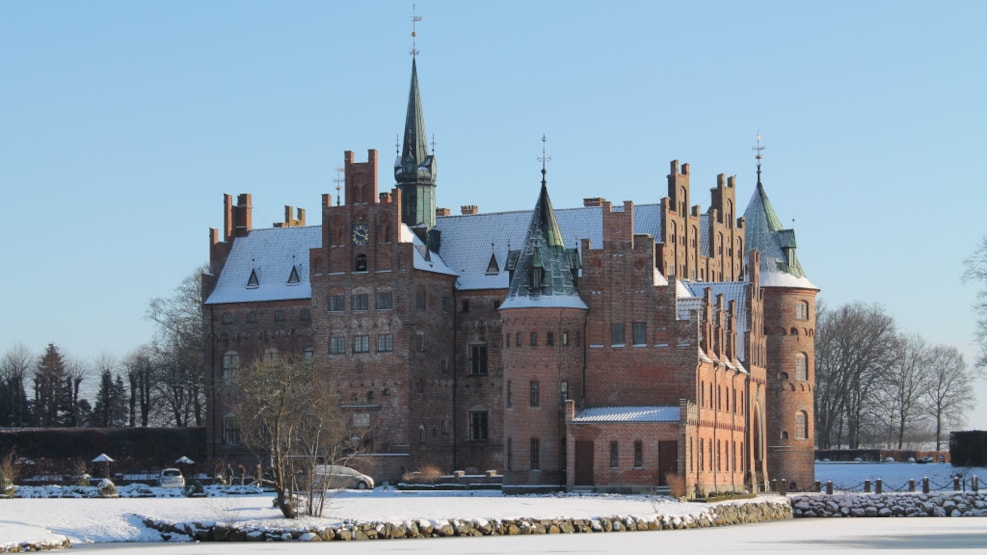 Egeskov - Winter Open - Play & Exhibitions
New! Open i winter from 11 December 2021 to 29 April 2022, with access to Egeskov's play and exhibition offerings.

Visit Egeskov in the winter season, and explore the exhibitions with classic vehicles in the Classics Museum, Falck Museum, and the newly opened Camping Outdoor Museum.
The children can easily get the hours to pass by in the Play Forest. At Egeskov, there is one of the country's largest playgrounds with a total of 30,000 m2 with Kompan equipment, an 11-meter high climbing net, The Great maze, and Mooncars.
It is possible to buy food and drinks at Café Jomfru Rigborg or enjoy a picnic in the Play Forest and at picnic areas outdoors.
Please note that there is no access to the castle garden and the castle during the winter season.
In addition, some play zones may have been closed during the winter period due to weather and safety.

Price: Adult: DKK 120,- Child (4-12 years): DKK 75,-