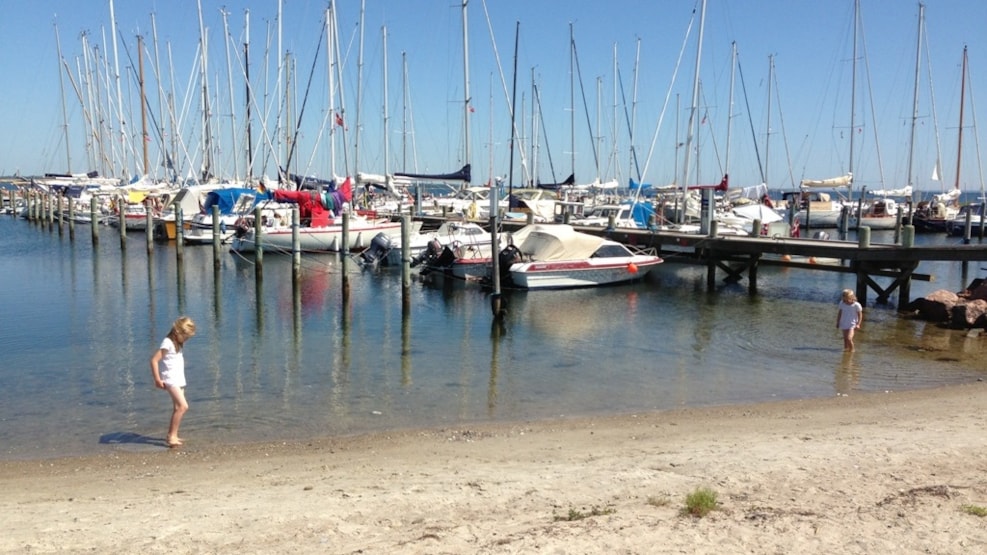 Avernakø Bådehavn
Besides an absolute beautiful view we, Avernakø marina also offers:
Harbourrent including regular use of power/electricity and water (established in 2012). Bath and toilet facilities, most of what was renewed in 2012. From 2013 free wireless internet will be available in the marina area. Mast crane for smaller sailboats. Slipway with about 1 meter depth time. Sandy beach inside the marina, well suited for children playing and visiting kayaks to be pulled a shore. Barbeque area with benches and tables. Small playground and alongside it a petanque court. On top of the stone piers are located two, soon to be tree, porches with benches and tables and a fantastic view and stairs leading straight to the bathing water on the outside of the piers. Public beaches suited for bathing right next to the ferry harbour. Bike rental, next to the ferry harbour.
To purchase fuel, boat equipment etc. we refer to Faaborg Ole-& Skibshandel by the harbour in Faaborg. The marina facilities are open for use from Easter to the Danish autumn holiday.