Ice Cream Bars
Photo:
Pixabay gratis foto
A waffle ice cream with or without "Guf". And with or without jam. Soft ice with chocolate drizzle - or just one ball of vanilla ice cream. An ice cream café is always nice to visit. It smells so wonderfully of freshly baked waffles.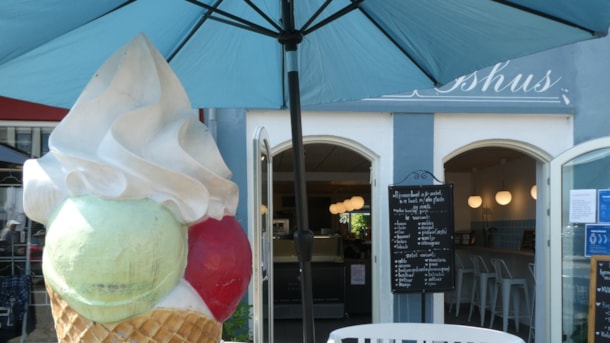 Photo: Faaborg Turistbureau
Det Blå Ishus
Det Blå Ishus
Cosy ice-cafe. Sale of organic Hansens ice cream. Located right in the middle of town on the square. There is indoor and outdoor seating and a sunny patio.
Open daily from 12am till 9p...