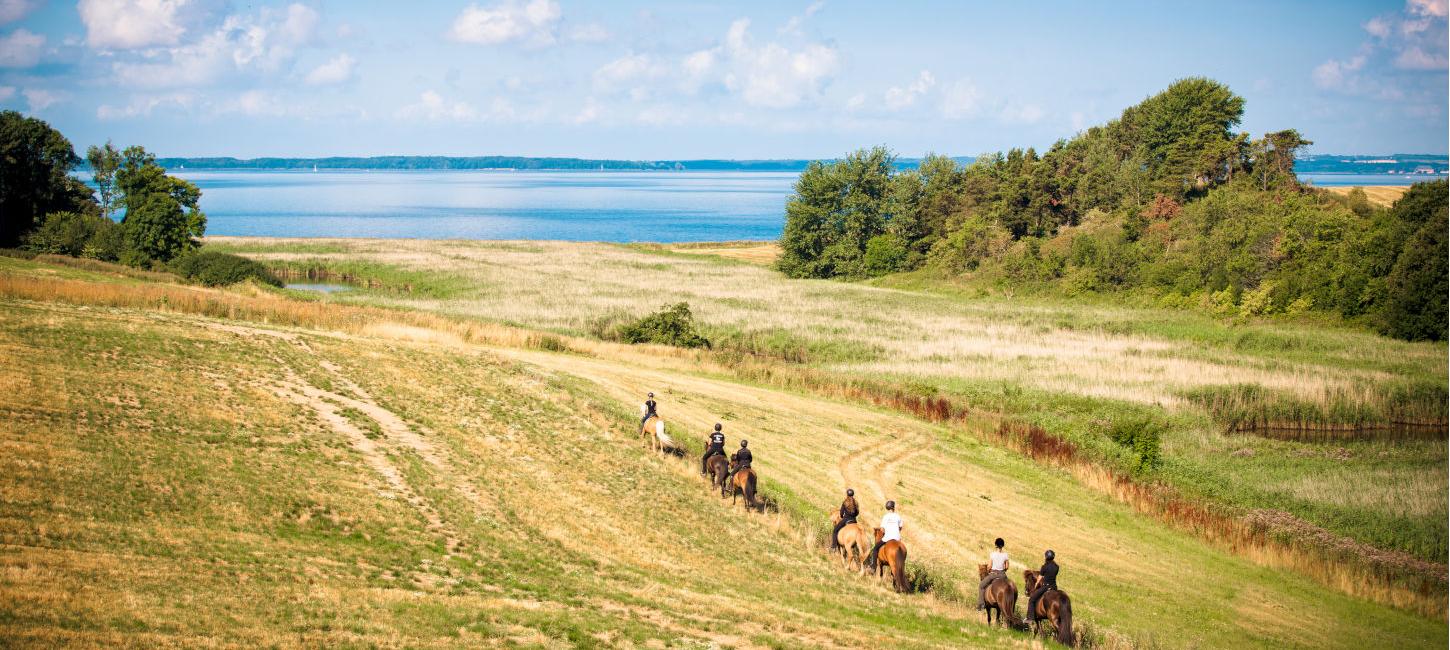 Rent a Horse
If you are a horse rider, you may know Riding route South Funen. If you are on a weekend or holiday and would like to try part of the marked 75 km. long riding route, you could rent a horse. Enjoy the Svanninge hills and mountains, hilly manor landscapes, forests and fields with views.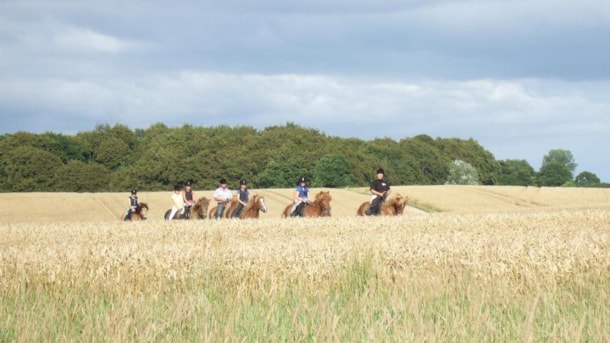 Photo: Faaborg Turistbureau
Højrupgaard Islænder Turridning
Højrupgaard – cabins, camping, shelters, hay hotel, horse riding tours and "Put & Take" fishing lakes
Højrupgaard is an exceptionally cosy place with lots of space  – even for large groups of riders an...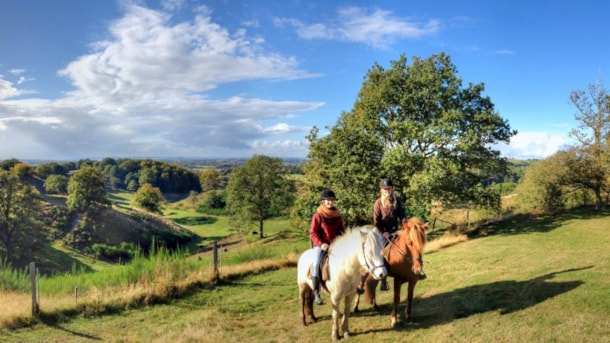 Østrup Turridning
Photo: Faaborg Turistbureau
Østrup Turridning - riding
Ostrup Turridning offers rides on good Icelandic horses in stunningly beautiful countryside.

Ostrup is located 12 km north of Faaborg in the back of the ridge, which is called "The Alps of Funen". In ...