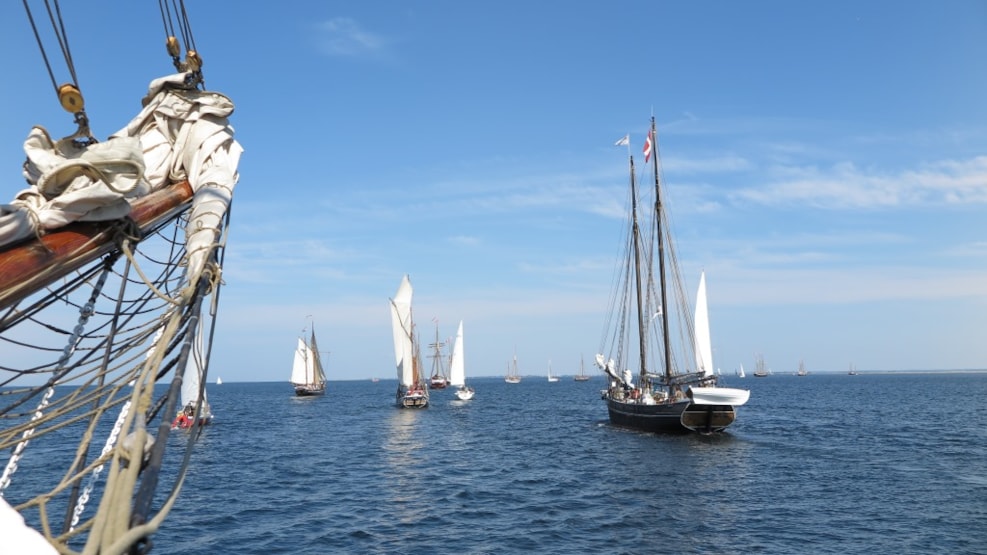 Wooden ships in Faaborg
Around Funen for preserved sailing ships

The historic ships - part of the Danish cultural heritage - present themselves here from their most beautiful side. The regatta "Rund Funen" for preserved sailing ships is Funen's biggest summer event. Here Denmark's big sailing ships meet for a friendly regatta, in which the celebration in the various ports is not neglected. In the evening, the ships set, and pure entertainment for young and old at the wharf is on the program.