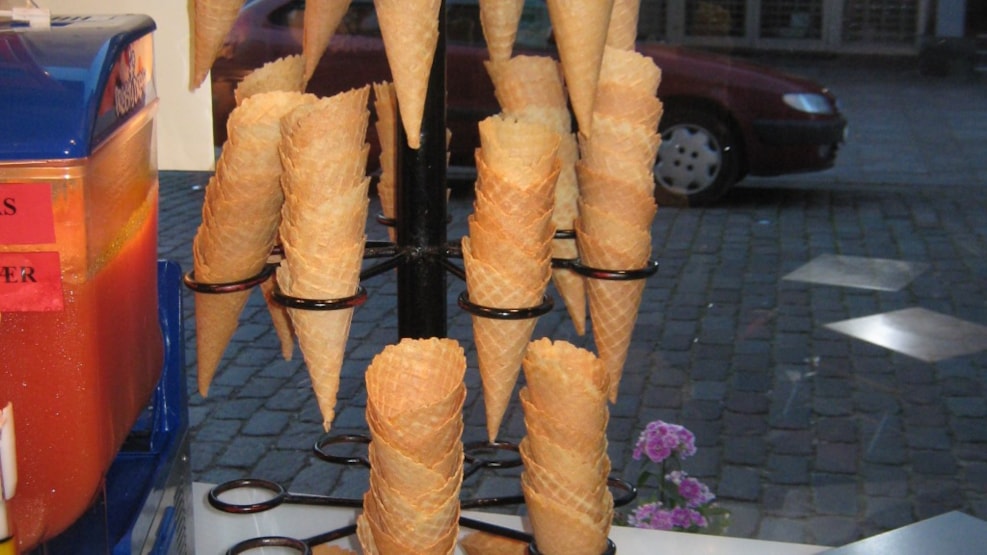 Vaffelbageren Faaborg
Vaffelbageren Faaborg (The cone Baker) 
The towns oldest traditional Danish Ice-cream shop, opened May 1984. 
When you walk around Faaborg´s beautiful streets, you are not in doubt once you are near Vaffelbageren. The sweet and delicious smell of home baked traditional Danish Ice-cream cones will welcome you. 
Our cones are always freshly baked, tasty and crispy. 
We also make the traditional Danish sweet topping "Guf" in house, which perfectly matches the big variety of totally 28 different sorts of Carte D`or Ice-cream.