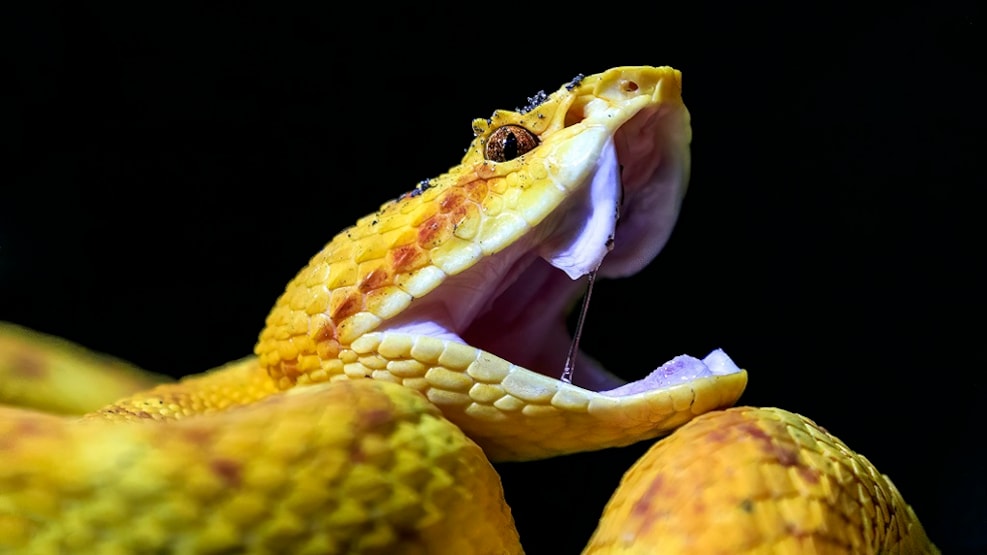 Terrariet Vissenbjerg/Vissenbjerg Terrarium
Terrariet i Vissenbjerg/Vissenbjerg Terrarium

Explore the world of reptiles.

As you drive across Funen, either on the motorway or along old
highway 161, you pass by Vissenbjerg, about 15 km west of Odense. This is the location of Scandinavia's largest terrarium with reptiles and mammals from all over the world, including crocodiles, snakes, leguans and frogs, as well as a wide variety of other interesting exotic animals
otherwise only seen in books and movies. 
9 meter snake is rolled out into new plants
The heaviest and the longest. Green anakonda and the netpyton turn over who is the coolest killer snake on the globe. And now they have ample opportunity to showcase their big sizes in a brand new exhibition on the Terrarium.
The two species of giant snakes are the undisputed kings of the snake hanger. A netpyton can reach a length of up to 10m. It is also known to have eaten people. The green anakonda is slightly shorter, but can now reach a weight of up to 200 kg. It can also take very large prey. The two animals of the terrain are 4 and 5 meters respectively, so they can grow bigger yet. But even with the size they have now, they can easily eat big prey such as a deer. The hoses can be very dangerous if they are allowed to wrap the body around a person. They can print with many tons per square meter. It breaks the body's bones and stops the blood flow around the body.
In Terrari's new exhibition - called "Snakes' snakes", guests can come close to the big snakes - but of course under safe conditions
In summer, there are also many interesting animals in our outdoor area, in addition to our large indoor exhibition. 

A kiosk selling ice cream and souvenirs is open all day long and there are tables and benches in the garden, where you are welcome to eat your packed lunch. 

Please note that the sale of tickets and the kiosk close one hour before the normal closing time.
Opening Hours:
From 10. of June - 18. of August: 10.00 - 17.00
From 19. of August - 9. of June: 10.00 - 16.00
24/12, 25/12, 26/12 and 30/12 : 10.00 - 12.00

We are closed on 1. January