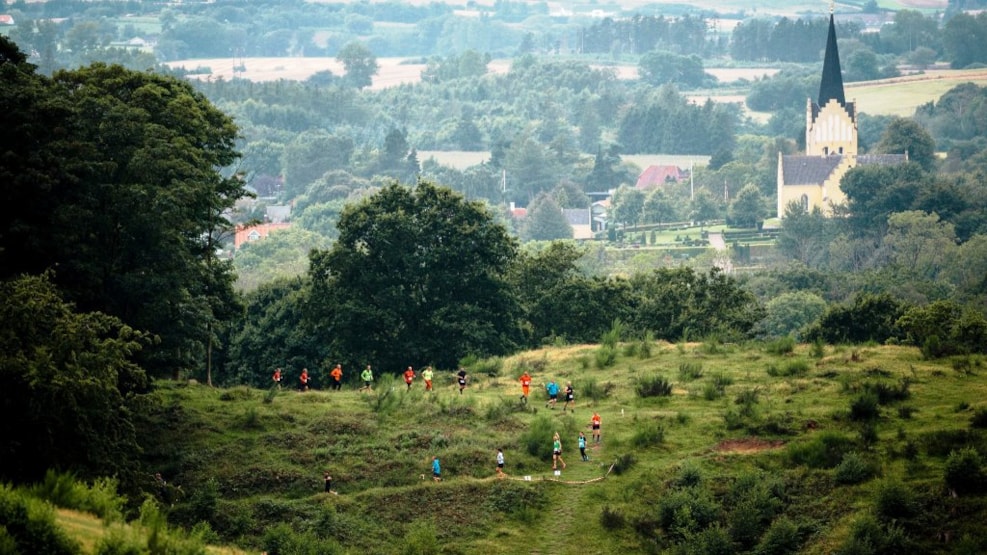 Outdoor Sydfyn FOREST
Sport activities for everyone!
Many different Try-It activities.
Program:
everyone active in nature
Outdoor Sydfyn Skov - Saturday 4 and Sunday 5 June at Gåsebjergsand, Odensevej 150, Faaborg
The event site offers bonfire fun, coffee, tea, cocoa and make yourself campfire pancakes.
Program, awards and enrollment in www.outdoorsydfyn.com.
Come and have a nice day in the South Funen Alps
Program:
SATURDAY
08.00-16.00 Bonfire and bonfire fun
08.00-10.15 Enrollment Trail Run
08.30-17.00 Free use of MTB pump track
08.30-12.00 Trail Run marathon
09.00-17.00 Hiking The most beautiful of South Funen
09.30-10.00 Trail Run - Kids
10.00-11.00 Climbing
09.30-12.00 Hike about Svanninge Bjerge
10.15 Trail Run Podium - Kids
10.00-11.30 Sensory walk
10.30-12.00 Trail Run half marathon and 10 km
11.00-12.00 Climbing
11.30-14.00 Delivery of sandwiches
12.00-12.30 Bonfire presentation. Man and Fire
12:45-3:45 p.m. Song walk. Walking and community singing
13.00-14.00 Climbing
SUNDAY
08.00-14.30 Bonfire and bonfire fun
08.30-09.45 Enrolment MTB
09.00-09.45 Children's MTB
10.00-14.15 Adult MTB
11.00-18.00 Sale of sausages, beer and soft drinks
11.30-14.30 Delivery of sandwiches
12.30-12.50 Podium MTB
14.00-16.00 Enrolment Enduro/Downhill
15.00-18.00 Downhill
5.45-6pm Podium Downhill