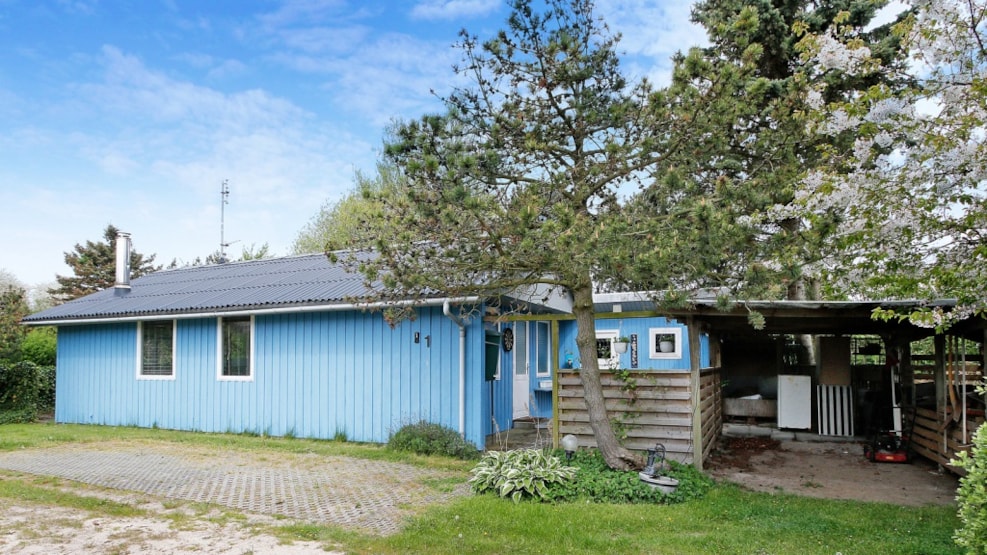 Holiday cottage in Dyreborg
Small secluded cottage in an area of outstanding natural beauty. Situated 500 meters from a nice beach and near Dyreborg forest and the quaint fishing village of Dyreborg.

The cottage has 51 m2  of living space with an open plan kitchen, living room with wood stove and 1 bedroom and bathroom. In addition, there are 2 terraces, outbuildings, a wood shed, carport and a large lawn.

Prices per week:
DKK 2600,00/ 350 Euro in January, February, March, November, December.
DDK 3000,00/ 400 Euro in April, September and October.
DDK 4000,00/ 525 Euro in May, June, July, and August.

Cleaning DKK 600,00/ 80 Euro

In addition, you have to pay for the electricity consumption and water.