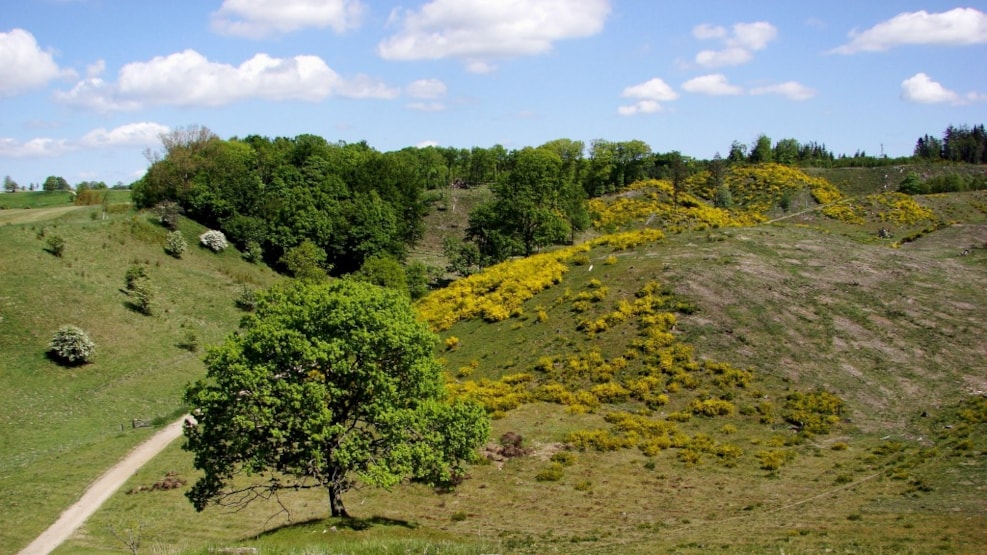 Hike and History
Make an expedition to Svanninge Bakker. This beautiful site belongs to Denmark's most unique natural areas and has been formed by an ice age glacier around 12,000 years ago. Remains of gigantic ice blocks have left large depressions behind and thereby created this impressive type of Danish landscape. Join our outdoor guides into the hills and learn about the creation of Svanninge Bakker and how nature has influenced our lives through generations. Enjoy the stories about trolls and elfs and listen to the colourful past of the hills that covers everything from gallows to outdoor dance venue.
Facts
Meeting point: The parking area, 169 Odensevej, 5600 Faaborg. Look for our flag.
Dress code: Practical footwear and outdoor clothing. If the weather is sunny, it is recommended to bring a bottle of water. It can get hot in the hills.