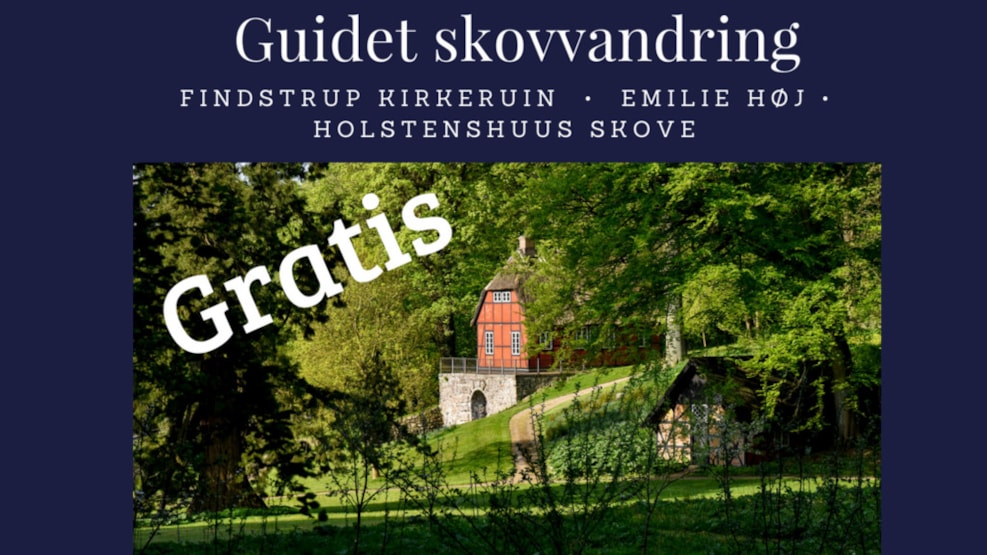 Guided forest walks in Holstenshuus forests
Guided forest walks in the woods around Holstenshuus estate. (only in danish)

Join us for one hour of hiking through one of Denmark's most exciting forest areas filled with history and cultural secrets such as Emiliehøj, Regitzehøj, Kongens Høj and Findstrup Church Garden.

Every Sunday in July and August
Start: 11:00
End: 12:30

Meeting point: Parking lot north of the castle, the former Holstenshuus Klatrepark
Application necessary!!