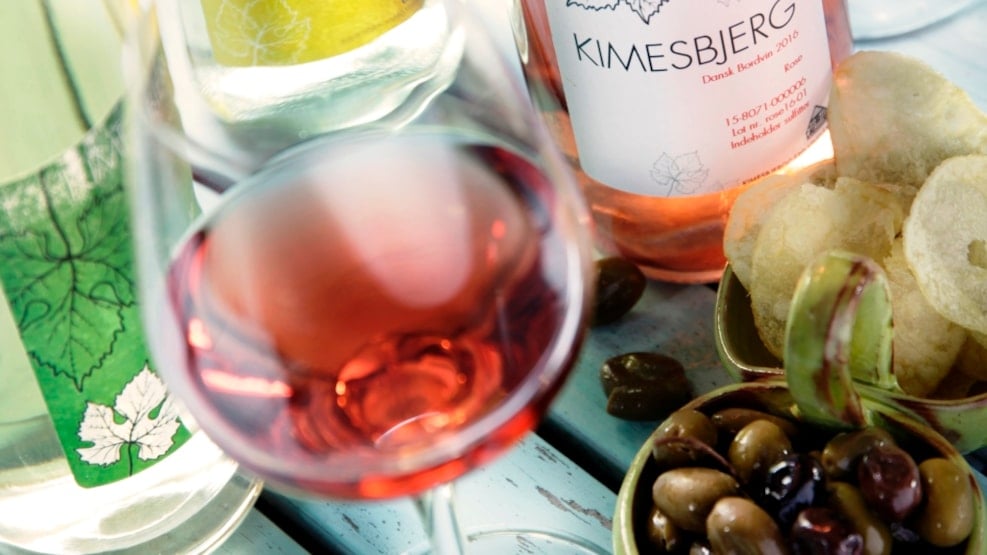 Bike and wine incl. bike
Since the Middle Ages, Funen has been known as Denmark's bulging pantry. Today, an exciting wine production can be added. Join us on a guided bike tour and hear more about the fertile South Funen and look forward to visits to two charming wine producers.
The wine tour of 25 km takes us through the beautiful landscape around Faaborg, whose special characteristics provide good conditions for wine production. On the way, hear our guide tell the story of Horneland's fertile soil and about Funen's importance as Denmark's garden. One of the breaks is enjoyed at Dyreborg Forest, where H.C. Andersen held a meeting with the young Riborg Voigt. The wine producer Grands Vin presents a very special rosé wine, made on Danish black currants, while the old family farm Kimesbjerggaard offers the production of both red, white and rosé wines, grown on grape varieties such as Orion, Solaris and Rondo.
You will be given a bike for the trip, 200 DKK per person.