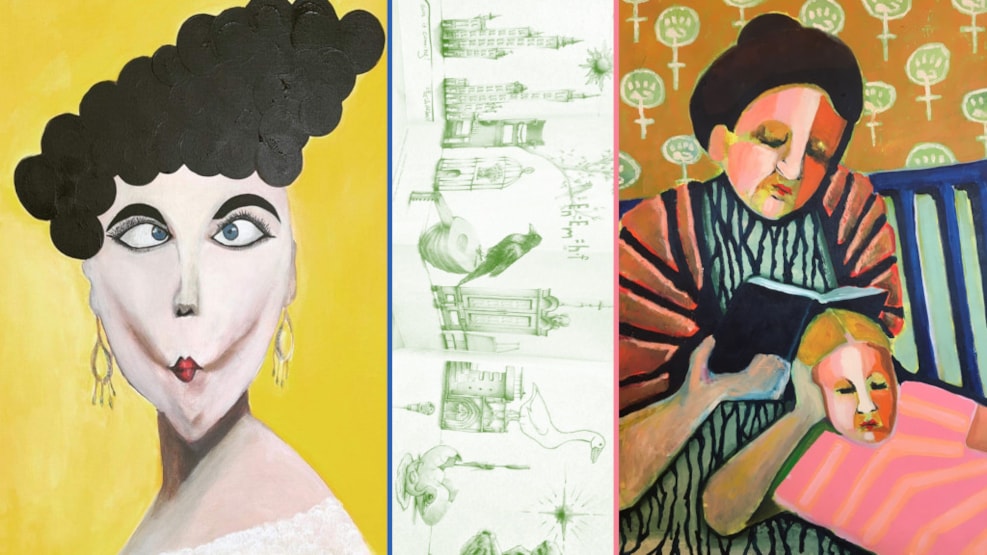 Art in Tulip
New exhibition in the Tulip building.
This time exhibiting:
Mikael Larsen - The Long City
Pia Voetmann - Paraphrases of Impressionist Mary Cassatt
Nina Pehrsson Hartved - Mindfull paintings
Also continuing are Erik Lindberg, Malene Klint Vejlby and others.
Mikael Larsen writes:
"Come and see the 32 meter long drawing of The Long City.
Last year Mikael Larsen drew one new building every day, inspired by what happened on the day itself. For example historical events, birthdays and current events."
Pia Voetmann writes:
"Come and see my pictures. In the exhibition you can see my latest works - a series of paraphrases of the French/American impressionist Mary Cassatt. I use her mother-child images to express my view that the struggle for equality is not over.
One of these images recently received the Audience Award at Midtjylland's censored exhibition at Kunstpakhuset in Ikast.
I was born on the Jutland heath in 1974.
I have always had a great urge to express myself artistically, and over the years I have been very concerned with the way we treat nature and wildlife. I personally try to live plant-based.
See more on Facebook "The pious foot soldier". 
Nina Pehrsson Hartved:
Nina is a 51 year old mindfull painter with something on her heart. She works from Flora Bowley's quote: paint to express - not to impress.